Sold
Every item made by Draigenwaith is individual. The studio is not a factory producing identical 'perfect' pieces.
The aim is to produce beautiful objects that have some function.
However, you may like a particular colour or glaze combination on an object that has been sold. Feel free to commission another. The prices for the commissioned work will be similar to that charged for the original.
To commission something, click on the picture of an item and fill in the form. An email will be sent to the address you provide, and you can then 'reply-to' the email to confirm a commission. This 2-step process is to avoid someone else does not use your email fraudulently.
Click on an
item you like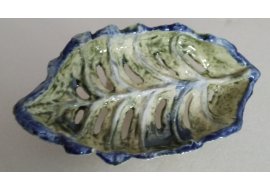 Soap Dish
[id:1-22]
Sold
(7.9x15.4x2.3 cm)
56 g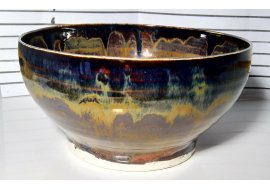 Deep Bowl
[id:2-1]
Sold
(Ø13.5x6.8 cm)
237 g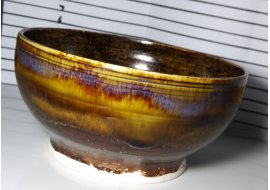 Deep Bowl
[id:2-3]
Sold
(Ø13.5x6.7 cm)
322 g